June 11th, 2011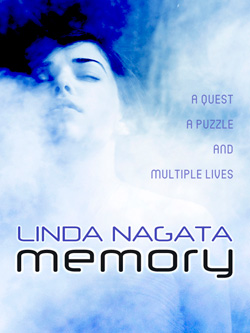 The cover I designed for Memory didn't seem to be too popular with y'all, so I asked artist Jenn Reese, a writer herself and owner of Tiger Bright Studios, to come up with something new, and here's the beautiful result.
The new cover went live today on Amazon, and should show up at Barnes & Noble before too long. Find the ebook here:
Amazon.com USA
Amazon UK
Barnes & Noble
What sort of cover sells books? I don't know, but I'm willing to keep experimenting.
Let me know what you think!


Posted on: Saturday, June 11th, 2011 at 4:42 pm
Categories: My E-books, Publishing.
Tags: book covers, Memory