December 26th, 2011
The experimenting continues. I've put together new ebook covers for my two single short stories. Here are the original versions: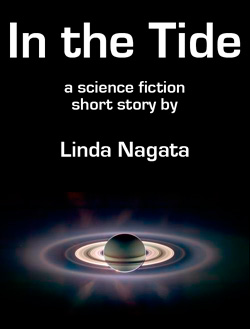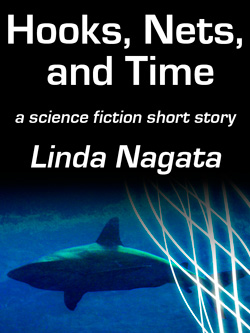 And here are the new versions:
What do you think?
I upgraded the cover on Hooks just to make it match. The real subject of this experiment is In The Tide. Several writers have seen increased book sales by getting the pricing on the first book in a series down to "free." Personally, I'm not a fan of "free" for a quality novel, but I thought it would be interesting to see if there would be any increase in readership if I could offer a related short story for free. Since In The Tide is something of a precursor story to The Nanotech Succession, (ideas for the series were developed in it, though it's not part of the series' story world), it's my best candidate.
The short story with it's new cover has been uploaded to both Amazon and Barnes & Noble. The next step is to try to figure out how to get the price down to "free."
Posted on: Monday, December 26th, 2011 at 5:45 pm
Categories: Cover Art, Short Stories (Ebooks).
Tags: sales strategy, short story cover